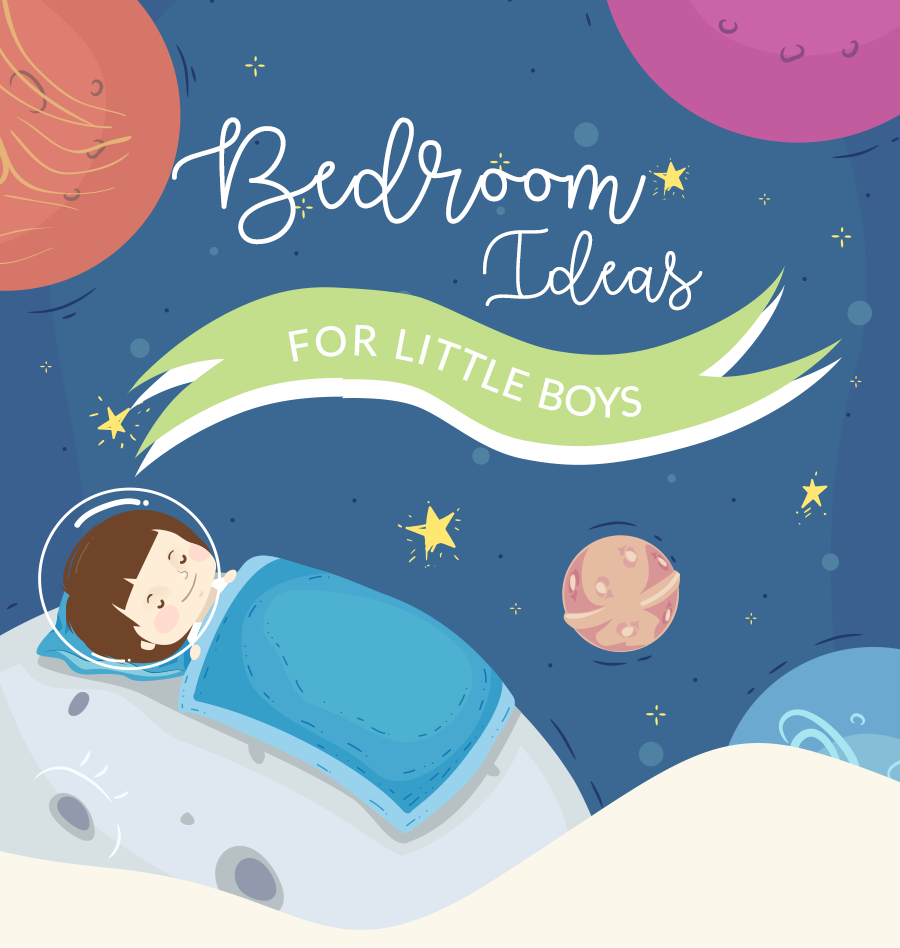 He might not admit it but having a cool room is probably pretty important to your little boy, so picking a theme that's right for him is crucial. With so many ideas to choose from, and so many products available on the market- from trendy custom kids beds to quirky teepees, it can be difficult to know where to start.
‍
In an aim to help you out, we've put together a list of our top themes for little boys bedrooms that you'll be able to recreate yourself!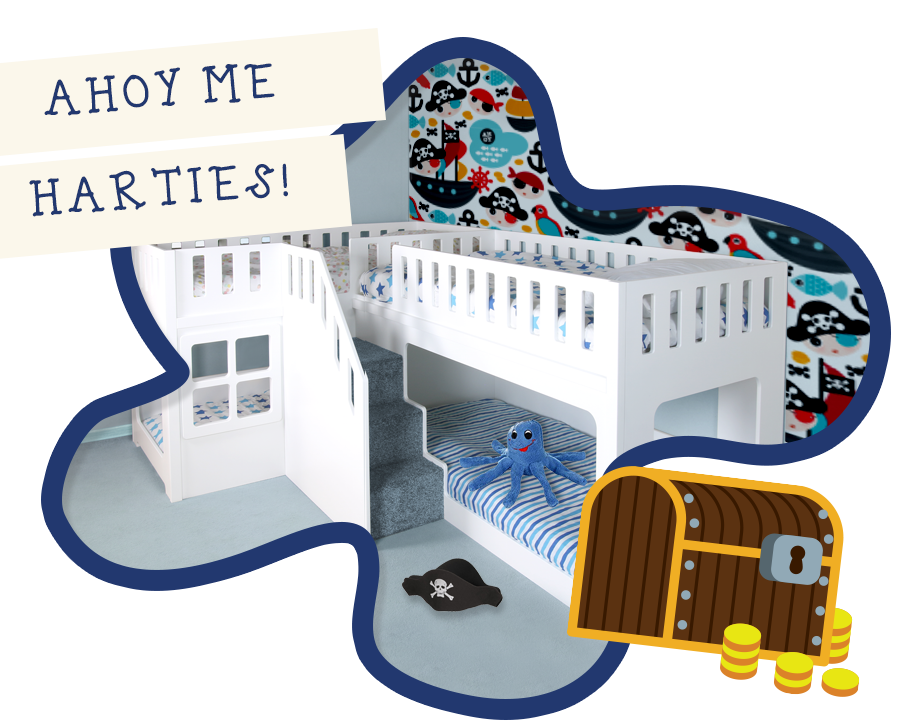 A nautical theme is one that never goes out of style, and we're not surprised!

After all, what little boy doesn't love pirates andtreasure? But if you want to go beyond the realms of anchors andboats, there's a couple of ways you can really bring the room tolife! Paint the walls in a sea of blue, and hang up some nets coveredin star-fish, toy anchors and scrolls for a 3D effect your little onewill love!
‍
If you want to go one step further, why not create your very own sail!Use an old wooden curtain pole to create a T-bar over your child'sbed then drape a black bed sheet over the top. You could even usesome white paint or a transfer sticker to create a crossbones! Tofinish off, rummage through your local charity shops to see if youcan find an old chest and fill it with faux treasure or you couldeven use it as an additional storage solution.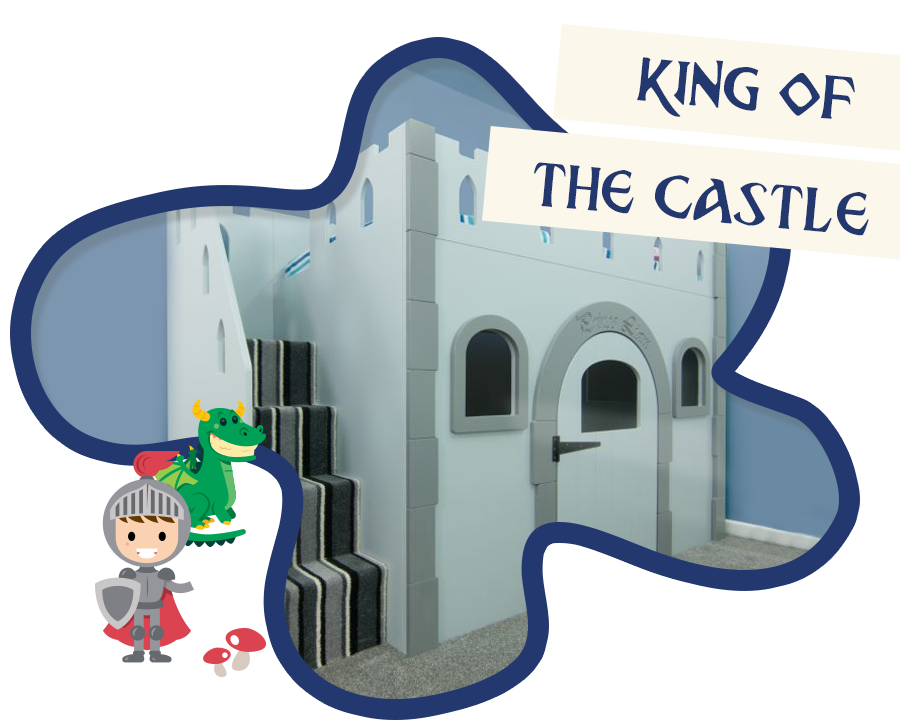 It's not just girls who believe in fairy tales, so why not create your little boy a room that's fit for a king?

Invest in a castle bed for hours of role play and even more hours of sleep! You could go with a luxury royal theme or even medieval knights and dragons depending on your little one's preference, the possibilities really are endless!
Choose bedding and curtains to compliment the theme you choose and opt for a brick-effect wall paper to create the look of a real-life castle. In terms of accessories, you should be able to pick up some plastic swords and shields pretty easily, and hang them on the walls.

For many little boys, the idea of going to space is a dream come true!

So why not create a room that's completely out of this world. To do this, paint four of the walls either very dark blue (or black if you dare) then use a wall mural to create the look of outer space. If you're feeling really creative you could even hand paint the stars and planets yourself, or just buy some transfer stickers! Place some glow in the dark stars on the ceiling to create a calming effect at bed time.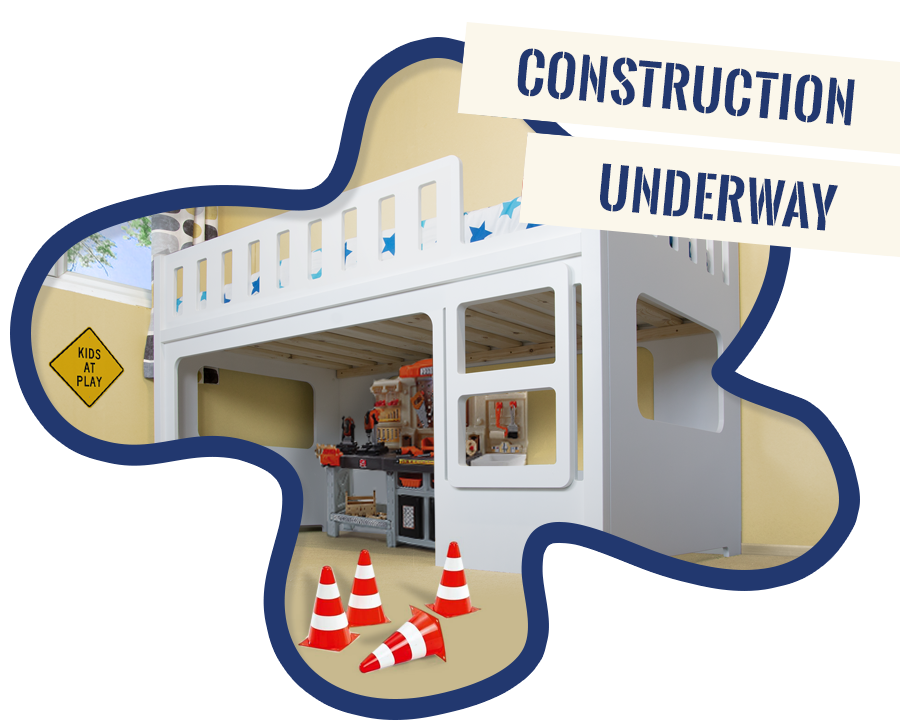 If he's into trucks and tools, chances are your little boy would love a construction themed room.

The best (and easiest) way to achieve thislook is to look around online and find some wall transfer stickers inthe form of traffic cones, diggers and tools. For added effect, whynot purchase some red barrier tape to use as bunting, and some health& safety signs that you could frame and hang on the walls.
Anothergreat idea to really bring the room to life is through the use of a playhouse bunk bed. Use the playhouse section underneath to create your son's very own tool station. Use plastic tool kits and work benches for endless hours of fun!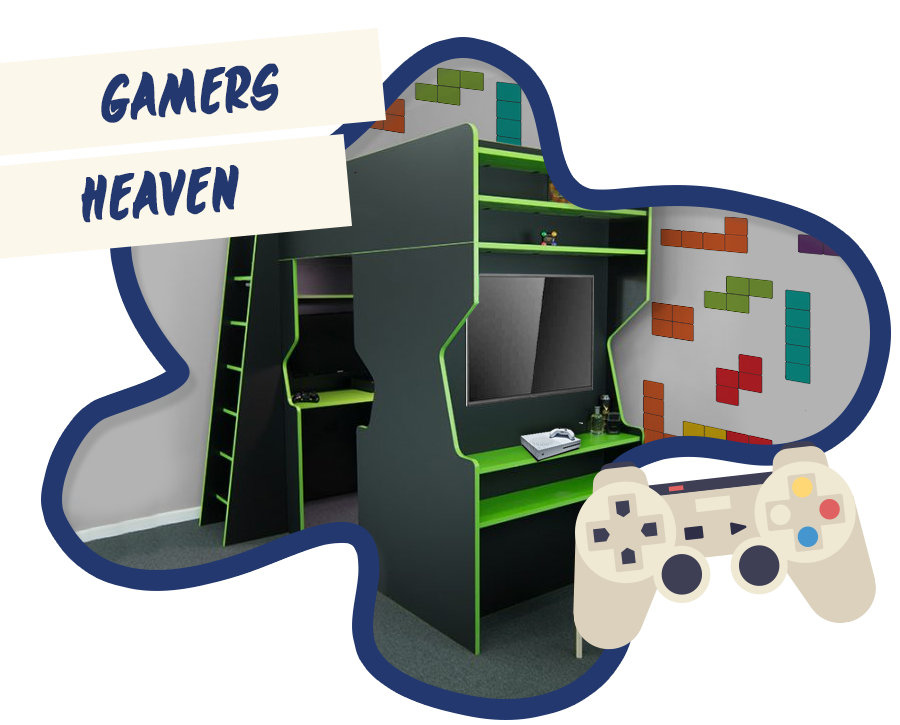 X-Box? Playstation?

Whatever your son is into, a gaming room is the ultimate bedroom for kids and teenagers alike! You could use colour themes,logo's and even characters from the most popular games to create the best bedroom theme he could wish for.  If he's into Star Wars, dig out all of his memorabilia and display it around the room. Use neon lights and gaming chairs to create an arcade-look he'll never get bored of.
What better way to finish off a gaming-mad boys bedroom than with a gaming bed! Kids Funtime Beds are able to custom build a bed that's as much for gaming as it is for sleeping with storage options to-boot!
Get in touch with us today to discuss our fantastic range of custom build kids beds and how we can help make your little boys dreams come true!