Top Tips For Decorating Your Little Girl's Room
The baby and toddler years have gone and now you're left with a sweet little girl who no longer requires through-the-night care. She's independent, she no longer needs a cot-bed, you've gotten rid of the baby monitors and now you're stuck for ideas on how to change the nursery into a proper little girl's room.

We've got some top tips on decorating your little girl's bedroom to ensure it's a place where she can play, learn and sleep with ease: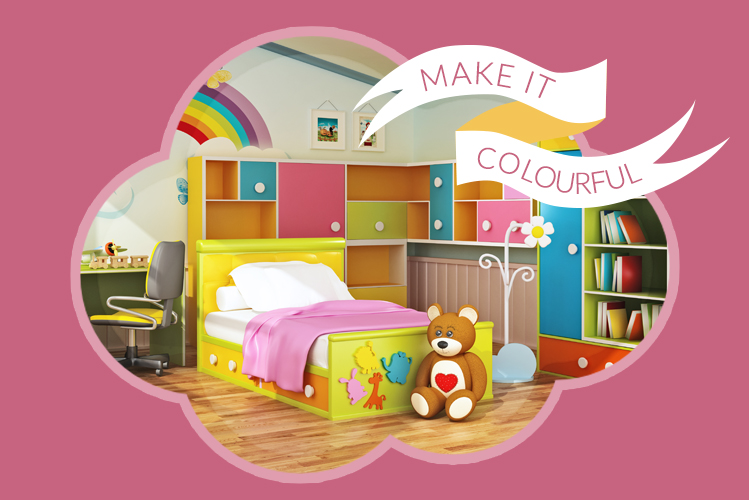 These days it seems everybody is about simplicity, decorating pretty much every room in the house using neutral colours with minimal use of colour.
Even when we do decorate our children's rooms, it's easy for us to use pastel pinks, and we often forget that children are stimulated by colour. If you can't bring yourself to decorate the room using an array of bright colours, why not keep the walls neutral and use a selection of dazzling throws, pillows, shelves and accessories to add a splash of colour to the room.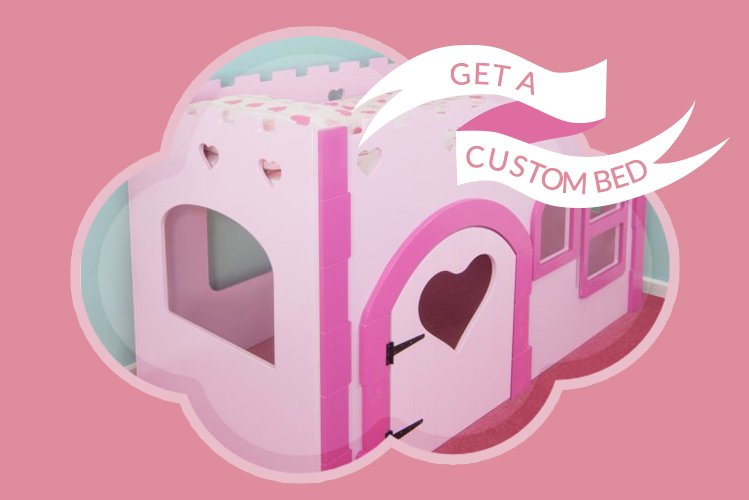 It's every little girl's dream to be a princess, and making that happen is as easy as investing in a castle bed.
Kid's castle beds are available for single use, as a bunk bed and can even be made with a playhouse underneath! Decorate the room with all things 'royalty' and watch her engage in hours of role play, and possibly even more hours of sleep! If castle's aren't your daughters 'thing' then there are plenty of other custom made kids beds that can be made to suit your child's needs.

Most of us are under the impression that the ceiling should be white, but for children's room's maybe we should make an exception.
Make the ceiling fun by painting stripes, stars, clouds, or even just your child's favourite colour. If you don't like the idea of painting the ceiling, why not try out some fun wall stickers and create a piece of art up there that can easily be removed and replaced if needed!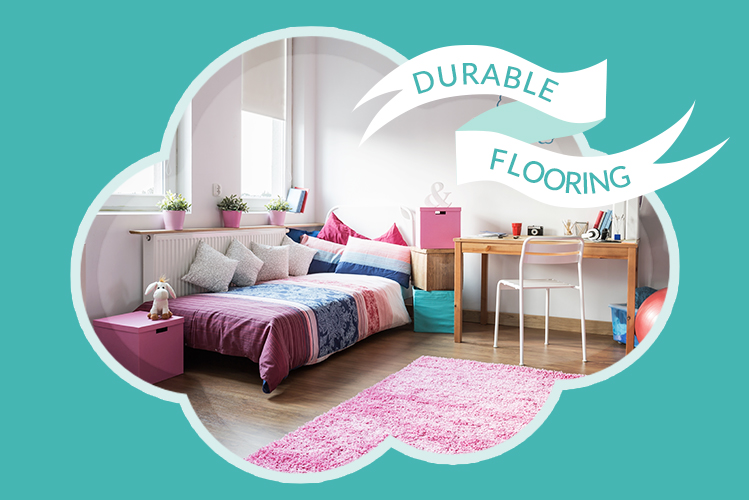 We've all been there. You leave your 4 year old alone for two minutes and BAM! There's paint all over the cream carpet. It doesn't matter what boundaries you set, there's bound to be a messy accident at some point. Eliminate the chance of irreversible damage by choosing a durable floor. Choose a lino, laminate or another wipe-clean option. There's plenty of choice around and you'll be able to select one that matches the theme you're going with.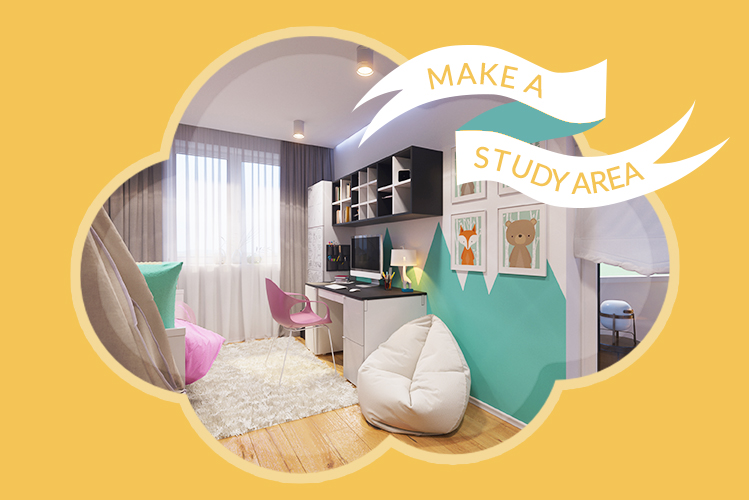 No matter what the age of your little girl, education is important.
That's why we'd suggest creating an area of the room for studying and quiet time. Whether she's 5 or 15 years old, a quiet place is always a good idea. Create a quiet area where your child can read, revise or just simply relax. If you don't quite have the room for a designated study area, high sleeper beds are great space savers and are ideal for placing desks, bean bags and book shelves.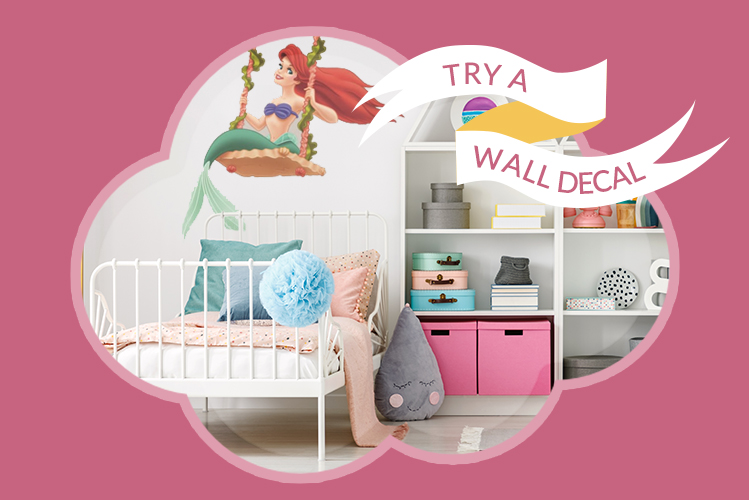 If you have children, you'll be more than aware at how quick they change their mind.
One minute they love Disney Princesses, then the next they're unicorn mad! Save yourself some time and money by avoiding wallpaper and choosing wall decals. They're pretty easy to apply and are equally as easy to take off, so replacing them in line with changing trends won't be an issue!
How many shoes does one Barbie need? A lot – is the answer, and they often end up all over the floor.
Using open shelves with a selection of trays and baskets makes it easier not only for your child to have access to their favourite toys, but also for tidying them away. Establish a system and work with your daughter and make it clear where each toy belongs after play time.

Childhood passes so quick, and before you know it, you'll be helping your daughter to decorate her child's room!

Make the most of play time and don't stress about the small things. Let her have a say on what colours, accessories and toys she'd like in her room, and enjoy the ride!

Kids Funtime Beds are manufacturers of custom build kids beds including castle beds, bunk beds, high sleepers and much more. Contact us today to see how we can make your daughters dreams cometrue!